Mommy Poppins Family Events Calendar
October
When:
Friday, June 12, 2015 at

Various times

Repeating

every month on June, July, September, October on the second Fridays

through

October 9, 2015 .

Also on

August 21, 2015.

Where:
1661 Harding Blvd., Norristown PA 19401
Cost:
Member $34.95; Non-member $49.95; Kids under 3 are free.
Contact:
1-800-652-4143
Website:
http://www.elmwoodparkzoo.org/event/173
Ages:
All ages
Add to cal:
Google Yahoo iCal/Outlook
Stay overnight at Elmwood Park Zoo and experience what the zoo is like at night. This family-friendly event features admission to the zoo, dinner, activities, an outdoor movie and a campfire complete with s'mores. The next morning, guests are invited to enjoy breakfast.
Check in is at 5:30 PM. Check out is at 9 AM. Space is limited and registration is required.
Themes are as follows:
Friday, June 12 - Father's Day Campout
Friday, July 10 - Nocturnal Night Out
Friday, August 21 - Who's on the Menu?
Friday, September 11 - Animal Heroes
Friday, October 9 - Creepy Campout
Read more »
When:
Friday, September 25, 2015 at 10:00am to 11:30am

Repeating

every 14 days s

through

October 23, 2015 .

Also on

November 13, 2015.

Where:
515 Painter Road, Media PA 19063
Cost:
Members $10; Non-member $15; Fee is only for the child.
Contact:
610-566-9134
Website:
http://www.tylerarboretum.org/
Ages:
Ages 2-6
Add to cal:
Google Yahoo iCal/Outlook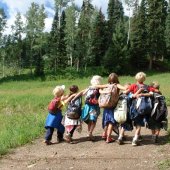 From babies to kindergartners, children are bound to enjoy this nature experience. The purpose of these sessions is to foster a love and appreciation for hiking. These hikes are held outdoors so please dress appropriately. Check the website for cancelations In the case of severe weather. Visitors are invited to bring water and light snacks on the hike.
Pre-registration is required. Guests may register in person, by calling Tyler directly or by emailing/mailing/faxing the registration form.
Read more »
When:
Wednesday, September 16, 2015 at 10:30am to 11:00am

Repeating

every week — Wednesdays, Thursday, and Fridays

through

December 18, 2015

Except

November 25, 2015; November 26, 2015; November 27, 2015.

Where:
1212 Edgehill Road , Abington PA 19001
Cost:
Adult (with child aged 2-4) $10; each additional child from same household $5
Contact:
215-887-6603
Website:
http://briarbush.org/programs/for-kids/magic-mornings-ages-2-3-w-adult
Ages:
Ages 2-4
Add to cal:
Google Yahoo iCal/Outlook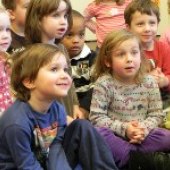 Toddlers enjoy stories, crafts, walks and more with their favorite caregiver during Magic Mornings. Each week, a new topic is offered. Snack is provided as well. Sessions fill up quickly so advanced registration is a must. Registration can be completed online.
Read more »
Pages